Product and brand protection the right way
We can protect your products from piracy and counterfeits
VERIDA is a 3 in1 system developed by Karl Knauer to protect your products as part of packaging production. There are many ways that packaging can effectively protect a product from being copied. The 3 in1 system also offers solutions for track and trace and marketing campaigns. Depending on the configuration level, and tailored to your needs.
Product and brand protection
Jedes Produkt kann über die Verpackung als Original gekennzeichnet werden. Dabei kombinieren wir offene und versteckte Sicherheitsmerkmale aus den Bereichen Drucken, Prägen oder Veredeln mit einer IT-basierten Codierung. Der VERIDA-Code ist absolut einmalig und eindeutig, nicht vorherseh- oder berechenbar. Er bestätigt beispielsweise die Originalität des Produkts oder dient als Analysetool, um Grauimporte und Fälschungsherde zu identifizieren.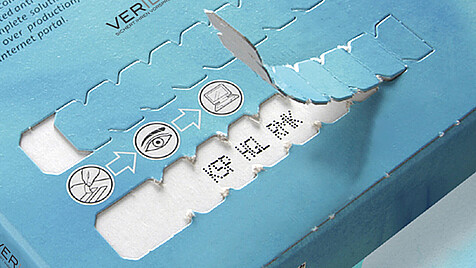 Track and Trace
Track your product along the entire supply chain: whether for an individual product, container or logistical shipping unit, with VERIDA track and trace you always know where your product is located. This helps with stocktaking, locating individual items, counterfeit statistics and market analyses. Communication with your IT systems is carried out via standardised interfaces such as XML or EDIFACT.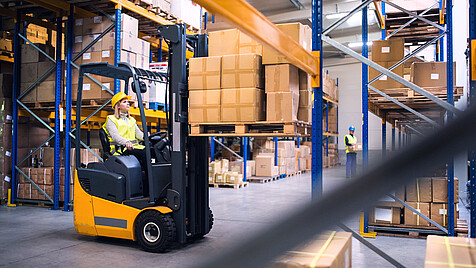 Marketing
The VERIDA bar code is ideal for use as part of your marketing campaigns. When your customer scans the code with their smartphone, a specific action is initiated. From opening a website or displaying in-depth product information, to downloads or competitions, anything is possible.