The packaging mega trends for 2022
The future of packaging: Our society's major innovations are increasingly being incorporated into packaging trends. Packaging reflects developments in technology, design, materials, handling and eco-friendliness. People use packaging every day. It must provide intuitive answers to expectations, requirements and functions. Mega trends from communication, sustainability, individuality and experience have long since determined the packaging development for tomorrow.
Packaging: an agent for change
Transforming packaging: The current and expected change in the packaging industry is impressive, and the boost to innovation enormous: Ground-breaking changes are occurring in many sectors. Read on to find out which mega trends have the greatest influence on packaging development and product marketing.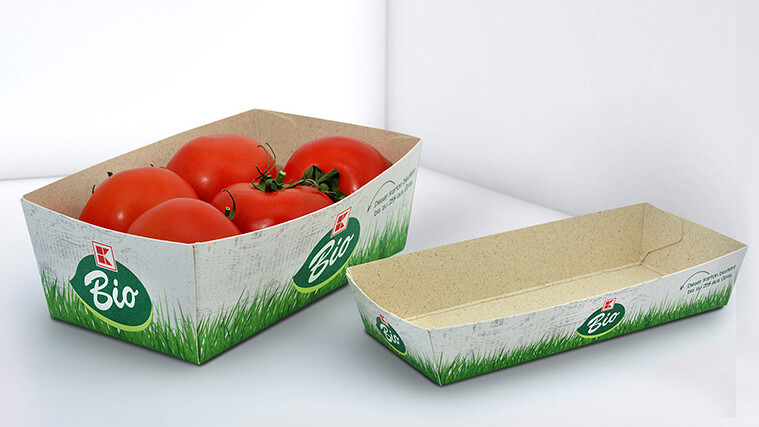 There is far more to it than just less plastic: The demand for sustainable packaging is on the rise; plastic components are gradually being replaced by renewable, eco-friendly raw materials such as cardboard, grass cardboard or cardboard made from agricultural waste. Smart packaging designs reduce material usage. The steadily growing number of zero-waste shops in Germany illustrates that more and more consumers are looking at packaging with a critical eye. Where packaging cannot and should not be avoided, solutions that meet both the buyers' and retailers' needs in equal measure are required.
'Less plastic' is what consumers and industry are demanding. Plastic windows or inlays are being fundamentally changed for sustainable alternatives, or the packaging as a whole is being made of other materials. Responsible manufacturing processes are gaining even greater influence: Energy-efficient and eco-friendly production, avoiding or cutting and compensating for CO2 emissions, responsible handling of employees and resources, and (certified) sustainability management are becoming standard nowadays.
Karl Knauer is one of the pioneers of sustainable packaging development. Responsibility and sustainability are key components of our corporate strategy, and have received several awards to boot. All our services related to packaging, promotional products, gift packaging and mechanical engineering are geared towards enhancing the efficiency of processes and products, conserving resources and minimising emissions.
Let the facts speak for themselves – read Karl Knauer's sustainability report!
2. Oversized packaging is out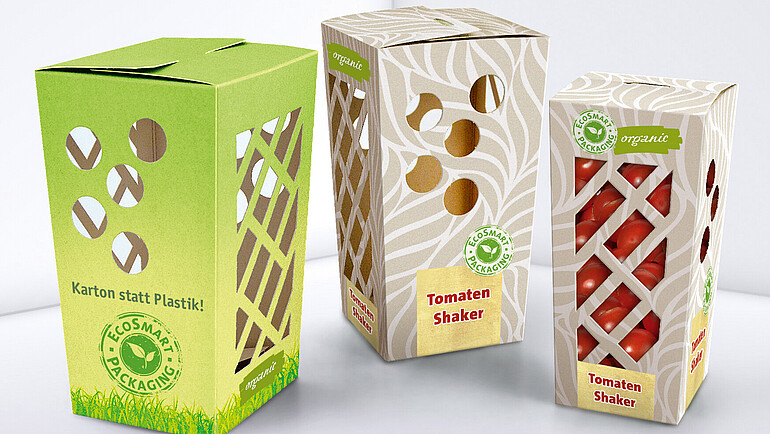 'The bigger, the better' is a thing of the past. 'As small as possible' is in. More and more packaging solutions are aiming to reduce transport volumes. And that approach is paying off in terms of the number of trucks needed (reduced transport costs being a positive side-effect), carbon footprints and the resources used. Even for smaller-volume orders, reducing packaging without any detriment to the product's visual appeal saves 40 truck journeys in just three months. This is a scale that is truly surprising. The strain on roads and the environment is being relieved in a sustainable way!
3. A natural look and feel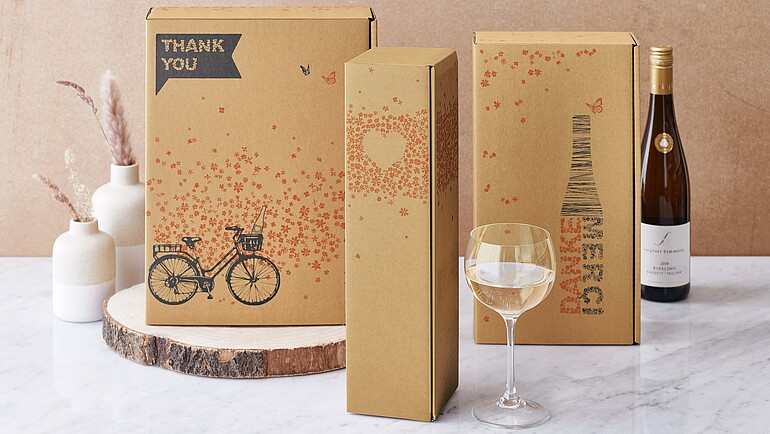 'I love the feel of that': For a growing number of consumers, the feel of packaging is playing an increasingly important role in addition to its visual appearance. Naturalness, material and manufacturing all bring naturalness to the fore. Packaging developers can enhance this effect even further by intelligently combining the material, printing, varnish and design. Whether it is a wood look coupled with a genuine wood feel, or a natural-feeling modern kraft paper. There are hardly any limits to the imagination.
4. Minimalism and transparency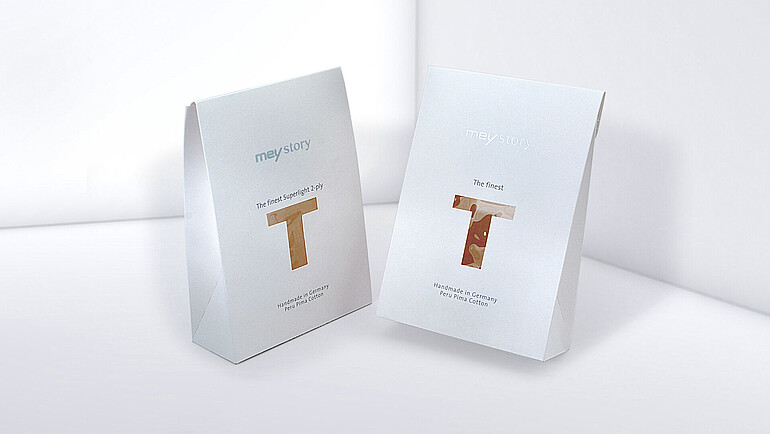 Mindfulness as a mega trend: Consumer awareness is changing. Tomorrow's customers will focus on making conscious and careful sacrifices and concentrating on the essentials as a result of the culture of prosperity and oversupply in Western society. Sustainability is at the very heart of a new culture where less will be more. This has an enormous impact on packaging, which in the near future will come with reduced, discreet, clean colours and shapes. The typography is simple and strong at the same time, and the design is straightforward.
This new-found simplicity is becoming a strength. This is precisely because trendy brands are well-presented in a simple fashion so they catch the eye at the POS for all the right reasons. Transparency – implemented with windows, cut-outs or even as little material as possible (e.g. with a banderole) – is important to give consumers a view of the product, the interior, the essentials. The product's colours and features are integrated into the packaging design.
5. Maximalism as a counter-trend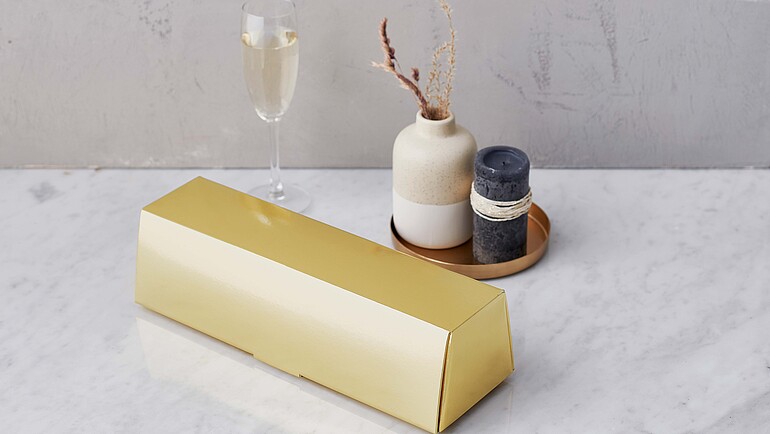 Loud, flashy, lots. But never too much. 'Think big' is viewed as a counter-trend to minimalism. The trend towards maximalism is becoming apparent with pompous designs and a colourful mixture of styles. Maximalism is freer and more shrill; personality is desirable, often in bright, striking colours or with shiny elements. Take gold as an example. It is eye-catching, elegant, shiny and opulent. The more of it, the better. Gold finishes such as hot foil embossing will pick up again – on a small scale by refining individual elements, to large-scale use of gold foil. Depending on the product and the target group. It is important to make a statement.
Read more about our print finishing!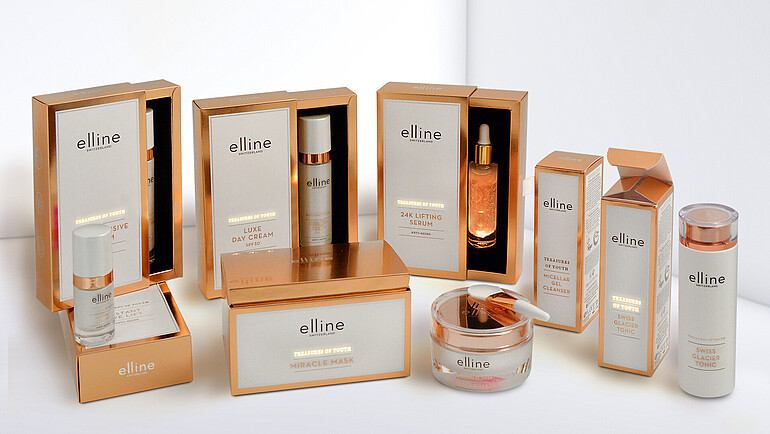 A smart eye-catcher: Packaging is becoming increasingly empathic. It fits with consumers and their lifestyle. While some industries (such as the food retail or natural cosmetics sectors) are increasingly looking for packaging solutions that are stripped back to the essentials and produced using sustainable materials and finishes, others favour spectacular packaging that attracts attention and sparks the impulse to buy.
Light (integrated into packaging) is primarily still an eye-catcher for presenting the brand and there are many ways of activating it, including light choreography when the packaging is picked up, the light switching on when the packaging is opened or shining on the shelf, and many more besides. But that is by no means all: Packaging developers are certain that soon there will be films shown on packaging. 'Storytelling live' on the packaging: Showcasing product benefits, showing advertising films, introducing producers. It will be exciting for sure!
Discover the three options that Karl Knauer offers for integrating light into packaging:
HiLight – printed electronics®

HiLight – smart LEDs®

OLED –a bright future in cooperation with INURU GmbH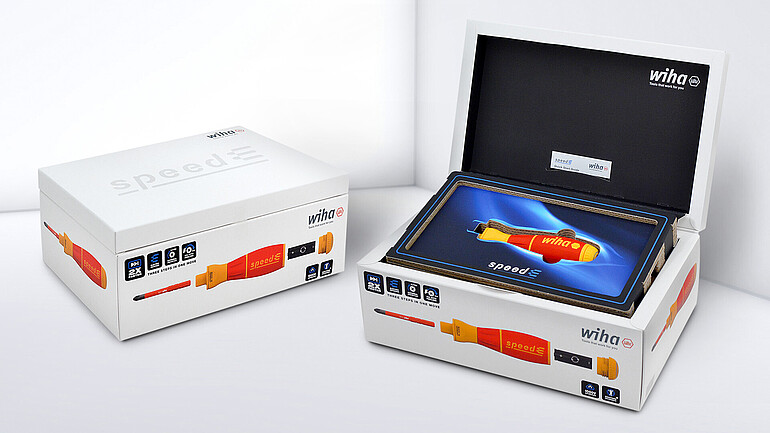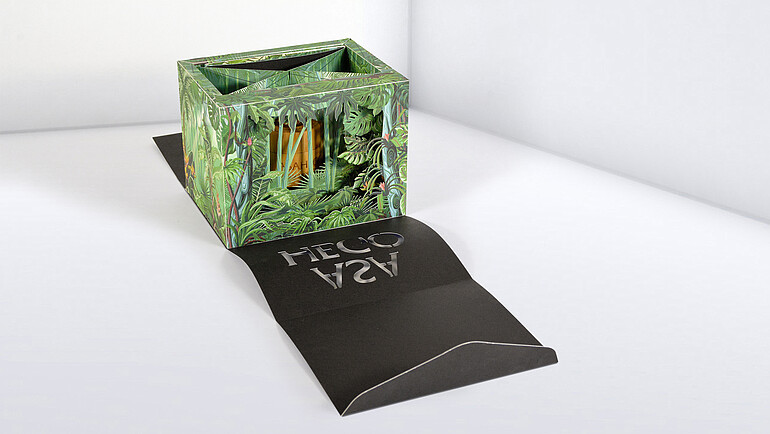 Wow! Opening packaging – unboxing – becomes a whole new experience. The packaging becomes a carrier of emotions. Unboxing videos online are a cult phenomenon. The packaging becomes a star alongside the product contents; unpacking itself becomes an experience and offers the buyer an added-value experience alongside the pure product. The product becomes a gift experience. Who does not remember their childhood and how exciting unwrapping presents was? The unboxing experience is becoming increasingly important as a marketing tool. The combination of individual packaging, a well-thought-out design and clever construction paves the way for memorable customer associations and experiences.
Read more about our unboxing experience with Wiha "Even the packaging has a new twist" or about ASAHEGO's multi-award-winning diorama presentation box.
Mega trends influence packaging trends
Sustainability as a mega trend: Sustainability in all of its variety is currently the mega trend, especially in Europe. Whether with respect to organic food, natural cosmetics or electromobility – the issue of sustainability and many people's desire to live an environmentally conscious life are playing an increasingly important role in all areas of our lives. This is naturally also true of the packaging industry. The public discourse on plastic pollution in the oceans shows how important sustainable packaging made from renewable, eco-friendly raw materials such as cardboard is.
Customisation as a mega trend: Customising (i.e. adapting a specific product to an individual customer's personal needs and desires) is a global mega trend. From make-your-own breakfast muesli that customers can order online and have delivered, to personalised sports shoe design and customisable gift packaging from Karl Knauer, customers expect their needs and desires to be implemented. The trend towards customisation is progressing and will gain momentum in the future. Digital printing and the associated production and logistics processes open up exciting opportunities for the future to mass-produce custom packaging.
Gender shift as a mega trend: Traditional male and female roles are being increasingly broken down, while the boundaries are becoming blurred and getting lost. This has an impact on packaging too, since users are addressed in a more neutral way. The focus is on the individual, while the conventional gender scheme is left behind. All genders should feel addressed. The colour, shape and design of packaging are all becoming more neutral.
Silver society as a mega trend: Our population is ageing, and the number of senior citizens is set to rise worldwide. This has an impact on how packaging is designed and handled too. Convenience aspects will become increasingly important and respond to people's needs. The likes of reduced fine motor skills and decreasing strength and dexterity will also bring about changes with respect to packaging handling. Packaging development will offer solutions such as mechanisms for easy opening, improved legibility, good portionability and much more besides. Packaging is increasingly becoming a service issue.
The consultant of the future: Karl Knauer
Karl Knauer is a packaging developer and manufacturer with a large research and development department, so its packaging experts have always been committed to identifying and setting trends and developing future-proof packaging for brands and products. Karl Knauer is the innovation leader in the international packaging industry. At Karl Knauer we know what the markets of today and tomorrow need.