High-quality packaging for an edge at the POS
To make your packaging just as special as your product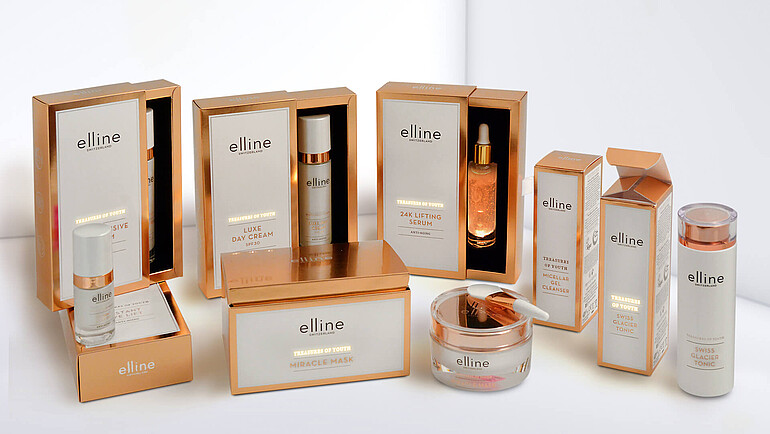 For us, every packaging solution is an individual creation, a special edition just for you. Developed, produced and finished in line with your wishes and needs. With creative support from our product development department. We see ourselves as a pioneer of innovative, high-quality solutions. And we love to exceed expectations.
Outdo the competition at the POS with your own special packaging! We look forward to receiving your enquiry. "Get in touch with us today!"
Packaging makes the difference
Whether or not a product is purchased is partly dependent on attractive packaging. The packaging makes all the difference on the shop shelf. And we make the difference with high-quality packaging that is impressively different. And that can give you a boost.
Broad product portfolio: folding boxes, displays, illuminated packaging and much more.
Profound sector expertise: synergy effects, specialist knowledge of many sectors.
Standard vs. innovation: The aim is the optimum packaging for your product.
Quality: High-quality, sustainable, long-lasting packaging, precisely crafted.

Packaging management: Comprehensive, from consulting to delivery.
Packaging experts on hand to help: we believe partnership to be especially important.
Product and brand protection: An efficient system for preventing counterfeit products.
In-house mechanical engineering: Small special-purpose solutions, construction of whole packing machines.
Certifications: Everything for the packaging process. Also for carbon-neutral work.
Step 1: Material is a message
Cardboard, corrugated cardboard or something totally new: We offer a unique selection of materials for high-quality packaging and develop tailor-made new – in terms of function, appearance or sustainability – innovative materials.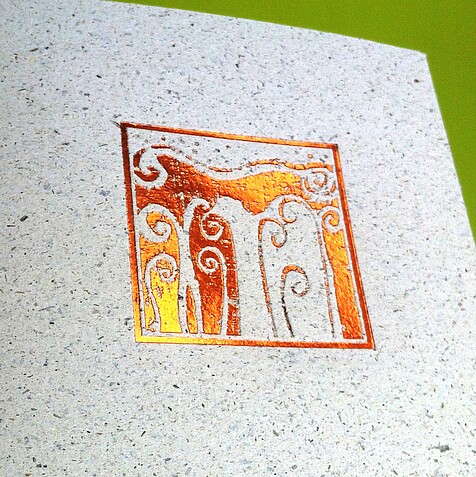 Step 2: Form makes a brand
Standard doesn't have to be the only choice. We are skilled in developing and realising even highly unusual shapes and can make your packaging an eye-catcher at the POS. Put our innovative skills to the test!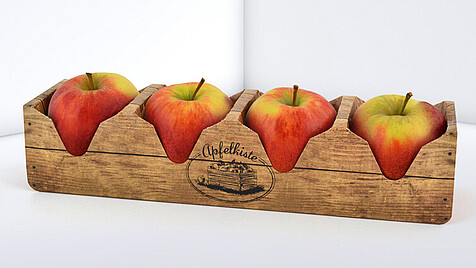 Step 3: Function for added value
Convenience sells! Packaging that is easy to open is a strong (repeat) selling point. We offer a wide range of innovative solutions for tamper-proof protection, simple dispensing and reclosing.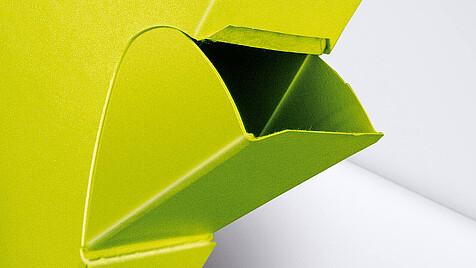 Step 4: Finishing for a stunning effect
Our portfolio is diverse and innovative. Our finishes appeal to all the senses and create high-quality packaging that is sure to grab your customers' attention and impress them.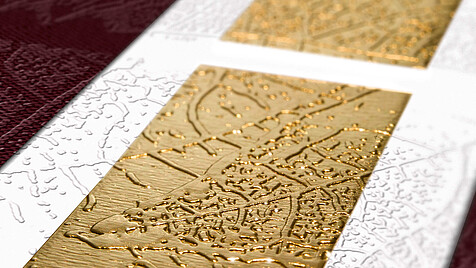 Step 5: Process running smoothly
We create highly efficient workflows. Lean philosophy defines our processes. E-business solutions, WebCenter or SMI optimise daily business. This also establishes the framework for your success.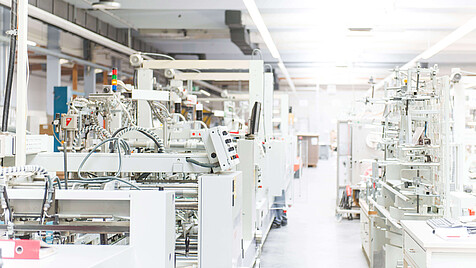 Step 6: Values are foundations
For the sake of the environment and society, we prioritise sustainability and security – with product and brand protection, food safety, FSC®- and CO2-certified solutions and carbon-neutral work at our Biberach site.
Step 7: Interactivity is the future
As a pioneer in printed electronics in packaging, we can provide access to a host of innovative multisensor technologies for packaging. We are the partner you need to make packaging an interactive marketing tool.
We have the answers to your questions
What type of box is right for me?
We can work it out together. Our selection is enormous, and can be finely coordinated, starting with the product characteristics: size, format, weight, special features. It is then clarified where the packaging will eventually be used. Further options are then considered – finishing, patched window, inlay etc. With this info, our development department creates a packaging solution perfectly tailored to suit your needs.
Solid cardboard or corrugated cardboard?
It depends ... It is important to clarify: Where will the packaged product be used? What does the packaging weigh? How will the product be transported in the box? Is extra protection needed – for transport or for a particularly fragile product? In the latter case, laminated corrugated cardboard is the right choice. Standard packaging for the point of sale is made from solid cardboard.
How many cardboard packages should I order?
Things get interesting at 1,000 or more. Fundamentally, one-off costs are incurred in the development and manufacture of any packaging, for example for the data handling or tools. Accordingly, the unit prices for very small quantities are high. The larger the print run, the lower the unit price. As a rule of thumb, orders should therefore be for at least 1,000 units.