White samples, the prototypes of the packaging industry
Folding box prototypes are generally made of white and/or very light (cardboard) material and – in the vast majority of cases – are unprinted, hence the term "white sample". Because only when you hold something in your hands can you see if your concept or design actually functions as well.
Sample for the practice test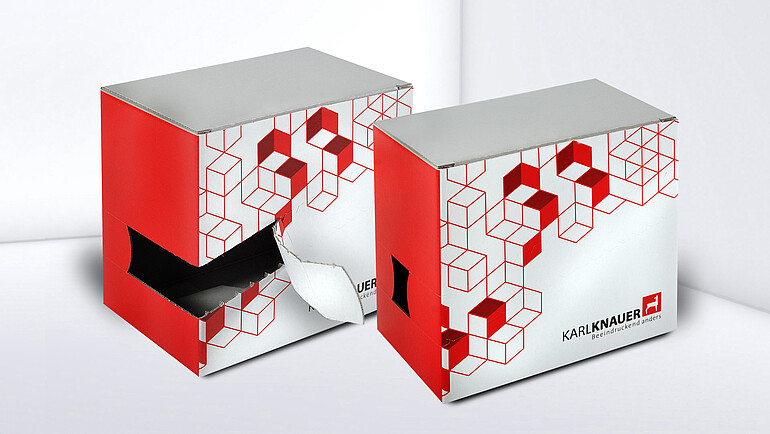 Is the cardboard stable enough?
Can it withstand a fall test from X meters in height?
Does the size fit?
Can the packaging be easily filled?
Do the mechanics work to allow for the merchandise to be neatly removed?
The easiest way to answer all these and many other questions regarding the quality and handling is by having the packaging – or at least a sample thereof – in front of you. For instance, by using a prototype you can test the look and feel of the materials that are used, the shape of the packaging as well as the function, the smell, handling, and recyclability. By using prototypes, you can detect early on whether improvements are needed here and there during the new development process as well as when relaunching packaging – saving time and money. Because if the flaws are identified only when the packaging has been manufactured – in mostly large numbers – then it is too late most of the time, and the incorrect packaging needs to be destroyed.
A source of ideas and a guide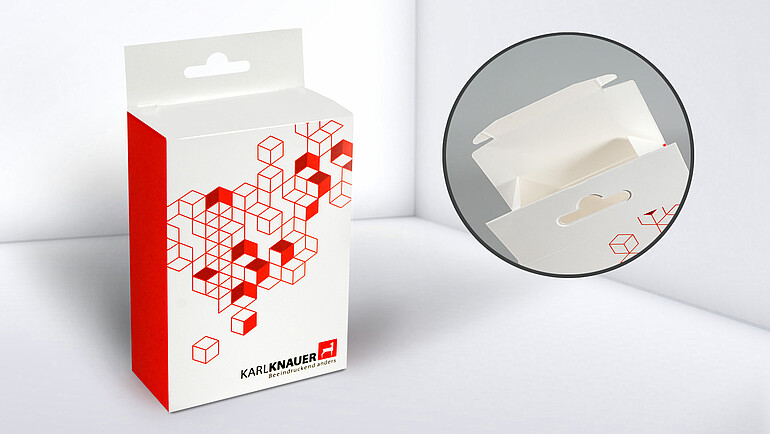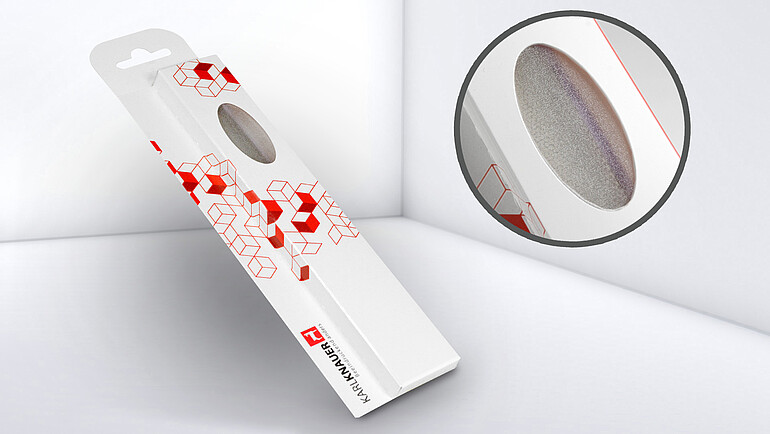 At the same time, white samples can also serve as a basis and/or support for product and package designers, because even they have it easier when they have a real package model in front of them. Lastly, there is nothing that replaces actually "touching" the proportions as well as the material thickness and weight. These kinds of important sensory impressions can be integrated into the concept and affect the design over the long term. Although less visual, the fact that such prototypes are used for performance checks, shipping tests, or testing manufacturing processes is a more technical aspect. In this case, the goal is to ensure that the packaging not only looks nice in the end but also that the entire logistics and supply chain around it work smoothly.
We should meet if you do not wish to experience your "moment of truth" for your new packaging before it sits at a supermarket, since we and our experts will see to it that you can say wholeheartedly say "yes" when you have your new packaging – all in white – sitting in front of you. We look forward to your inquiry!