We are your folding box manufacturer
Individual implementation: in shape, size, material and desig
Wide selection of materials: from fresh fibre to recycled and grass cardboard
Sustainable: cardboard is a renewable and recyclable raw material
Various finishing options: from embossing to light effects
Value: increasing the value and quality of your product
Marketing tool: communication channel and encouraging the decision to buy
We have the perfect material for your folding boxes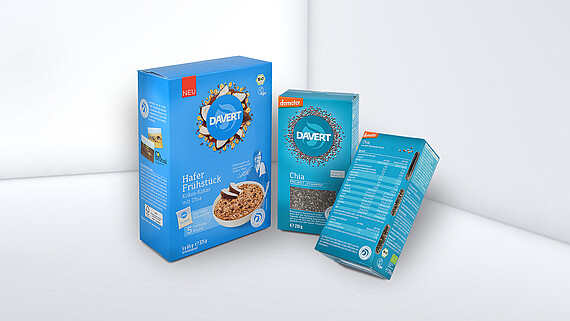 Micro and fine wave
Light but stable: folding boxes and other packaging made of micro and fine wave impress with their light weight yet high strength and stability. We offer laminated micro and fine wave packaging among our core competences. These are particularly suitable when it comes to product weight as well as size and transport. Our experts will advise you on the perfect material for your requirements.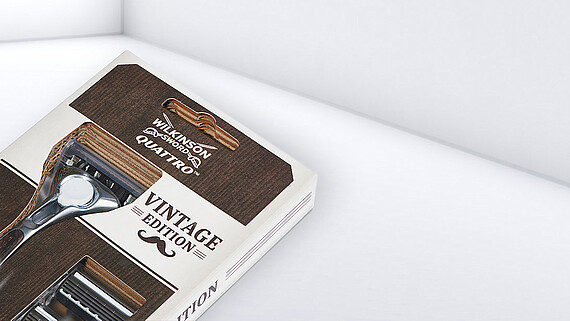 Cardboard and solid board
Attractive in every way: we offer a wide range of cardboard and solid board in a large variety of grammages and compositions for your folding boxes, e.g. regarding the recycled content. Cardboard is among the most environmentally friendly packaging materials and provides a number of additional advantages such as perfect printability, strength as well as excellent storage and transport properties.
Which folding box is best?
Folding boxes
The versatile all-round classic: can be printed individually on all sides, in various sizes, materials, designs on request with a viewing window, inlay, and various sealing options. Can always be completely customised for your product.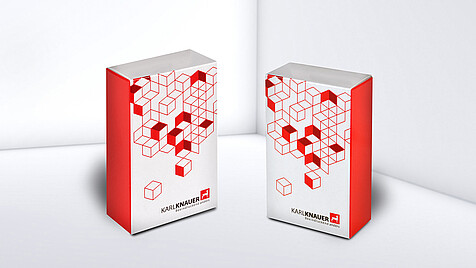 Flap boxes
For the unboxing experience: particularly suitable for high-quality products. These are presented in their entirety after opening. Unboxing becomes an experience. Flap boxes are stable, resealable and can also be fitted with inlays.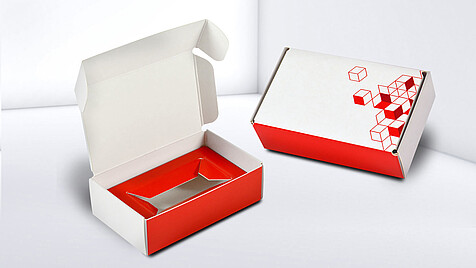 Slip-lid boxes
Stable two-piece: with inlay, lid and bottom part. Suitable for high-quality and fragile, elegant product presentation and unboxing as an experience. The sliding lid of the box underlines the value of the contents. A classic e.g. in the cosmetics sector.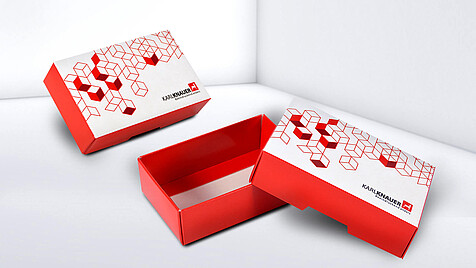 Cushion boxes
The refined option: the convex form makes it look elegant. The sturdy seal is created only by the tension. Easy to open and close on two sides. This transforms simple folding cartons into eye-catchers - ideal for gifts as well.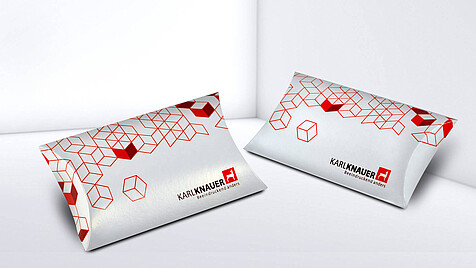 Folded-edge boxes
Adhesive-free: made from a cardboard blank, the box does not require any glue. Stability is created by the unique way of folding the box. Suitable for a wide variety of products, with and without inlay.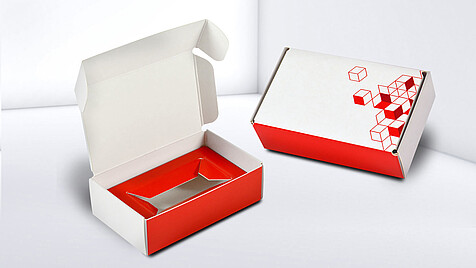 Slide boxes
Attractive two-piece: comprising a sleeve or cardboard band, which can be moved, and a core that holds the product securely. Ideal for an appealing product presentation, even of product sets. Slide, reveal, wow! Unpacking becomes an experience.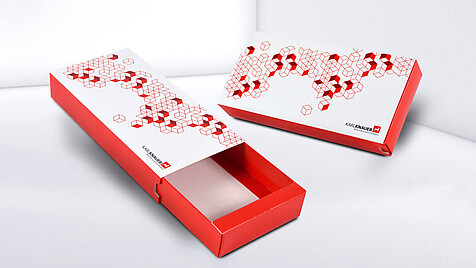 Pouch boxes
For litter products: the folding box, which is pointed at the top like a bag, is often used for litter products of any kind and for food, whereby these are additionally bagged for hygienic reasons. Resealable with a flap.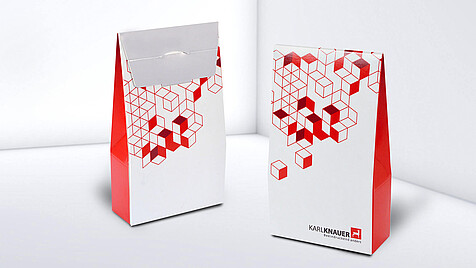 Cardboard banderoles
The smart added value: as the simplest form of packaging, printed cardboard banderoles are recommended for additional information, as eye-catchers at the POS and brand ambassadors; especially for product lines that are intended to convey both unity and difference.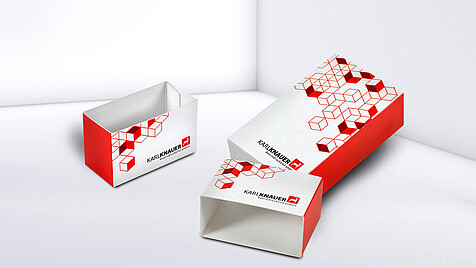 Folding boxes with euro-hole suspension
Always at hand: a classic packaging solution for chemists and DIY store items for hanging on the shelf. Our customised design is particularly convenient. It can be used for hanging as well as for standing without a visible euro-hole.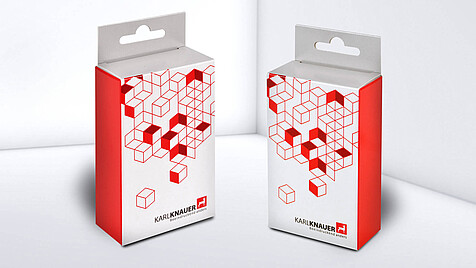 Product packaging with inlay
For safe storage: classic sliding or folding boxes with inlays to complement the product presentation. These offer secure, high-quality and individually adapted storage. Ideal for gift sets and special promotions.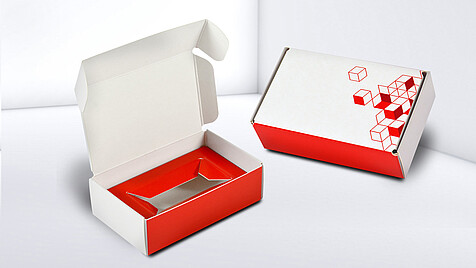 Whatever you want to package in the best possible way - we are always available for advice about your folding box.
Your expert for folding cartons with inner lining
Folding boxes with inner linings and barrier pouches protect the quality of the contents, in particular products in powder or granule form, against moisture, aroma loss, light and oxygen. These are ideal for automatic and highly efficient packaging.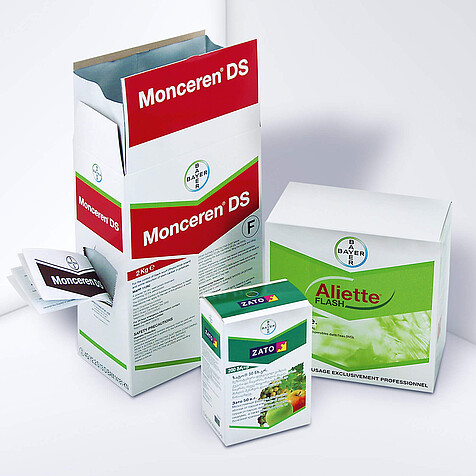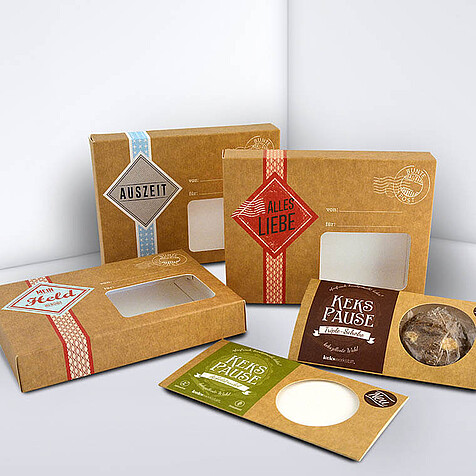 Your expert for folding boxes with a viewing window
Folding boxes with a viewing window provide an insight into the contents and help customers to make an informed buying decision and increase the product experience. Viewing windows can be perfectly integrated into the packaging without any loss of stability or protection. We offer open solutions or solutions with protective film.
The variety of our folding boxes
Whether standard or custom-made: we offer unusual shapes, sizes and material combinations. We can offer the perfect folding box for your product as well as high quality and extensive experience of machine compatibility.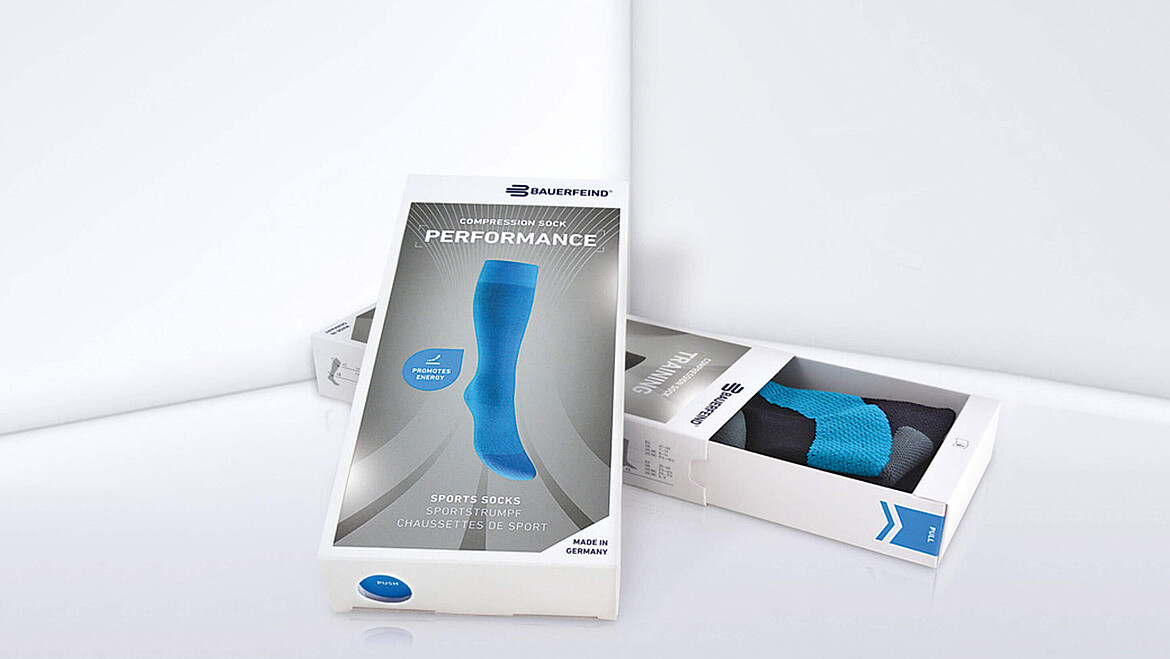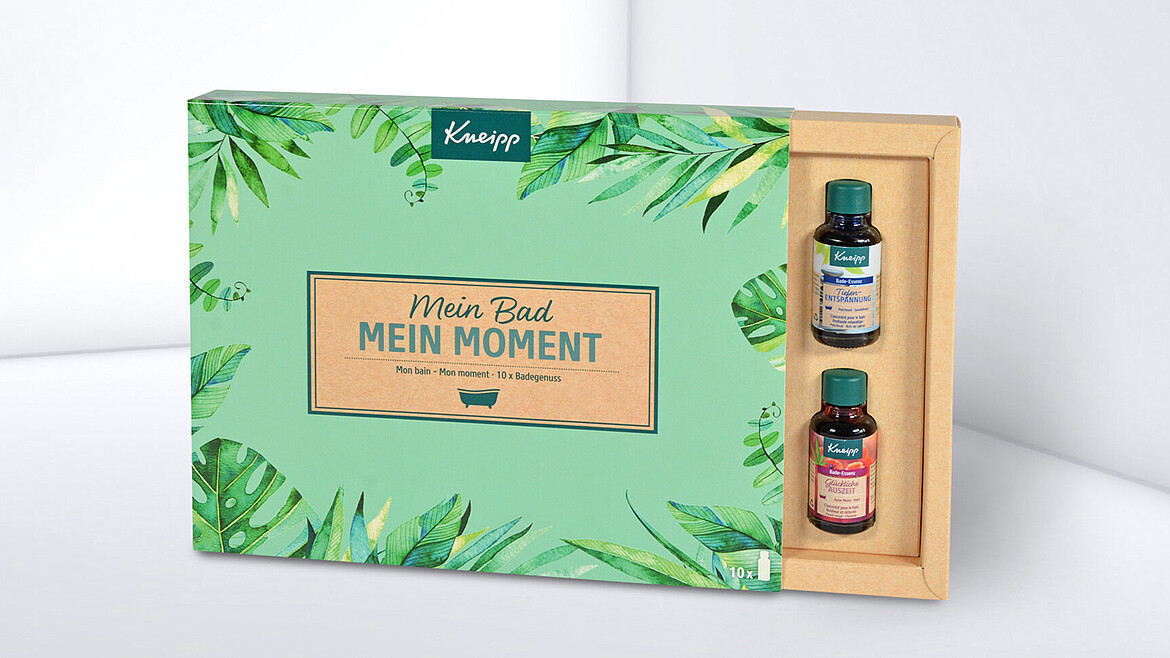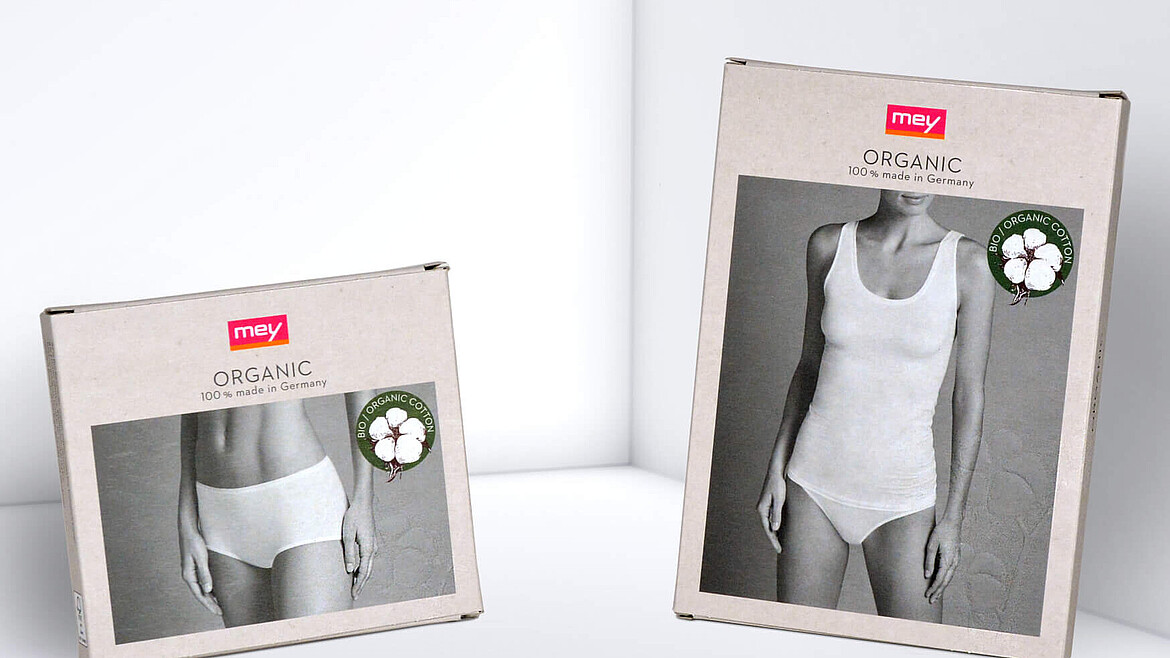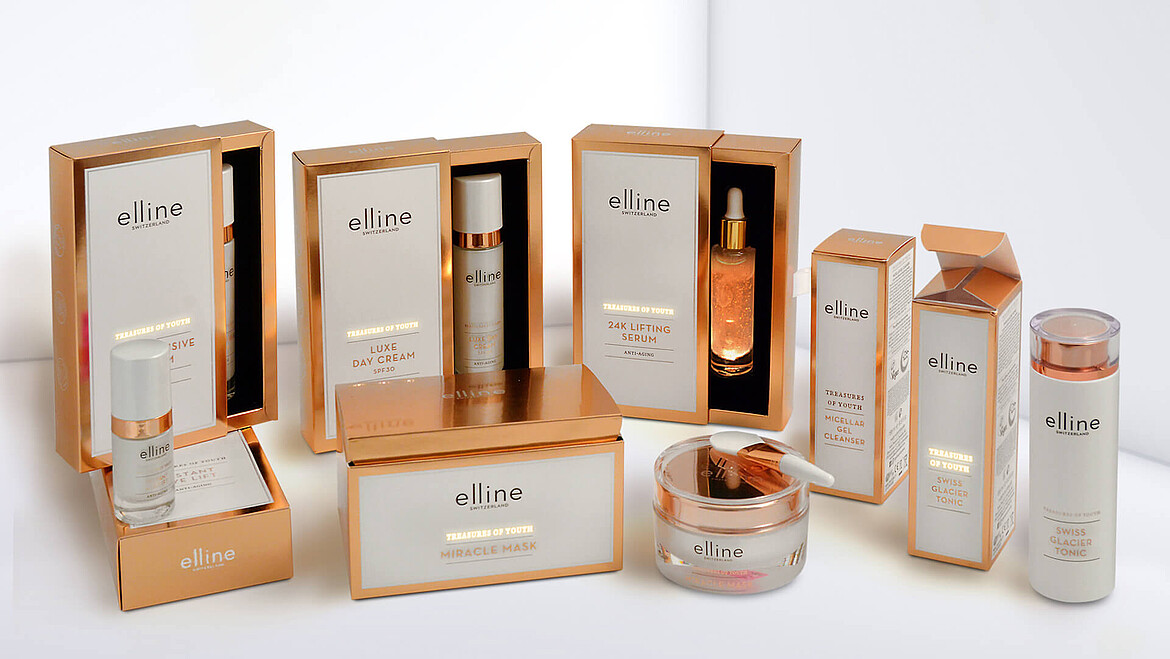 The best sealing for your product
In order to package a product safely, the folding boxes must be sealed. The type of sealing depends on the product, the type of box, the packaging machine and whether the box is to be reopened or secured against children. Dust flaps prevent a box from being opened inadvertently.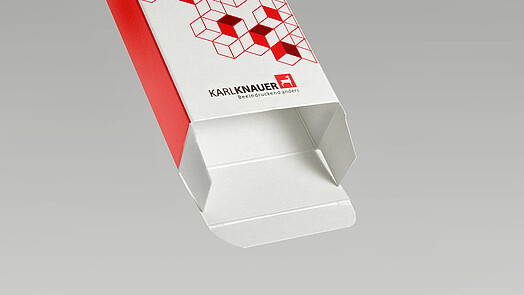 Tuck-in tabs
The classic sealing system: easy to use, very user-friendly, resealable. Ideal for lightweight to medium-weight products. Can be combined e.g. with base feet or blocking slits.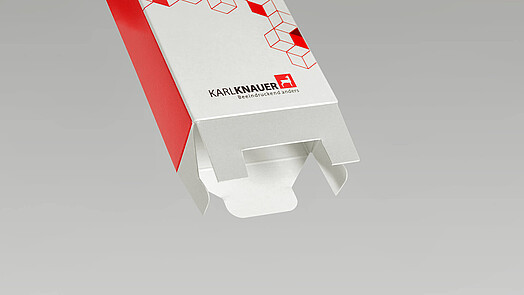 Tuck-in base
The alternative: ideal for medium-heavy to heavy products, as the flaps interlock; resealable. A tuck-in base is cheaper than an automatic base, but more stable than tuck-in tabs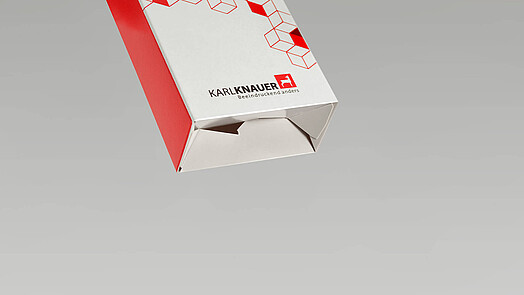 Automatic bases
The smart specialised structure: allows easy and quick set-up without interlocking, with a single movement. The automatic base provides high stability for heavy products and is particularly suitable for manual filling.
Folding boxes by Karl Knauer: your benefits