Ultra-thin OLEDs make packaging shine
The POS will light up – all thanks to printed OLEDs, the revolution in smart packaging. Images, logos and texts can now be added to packaging, displays and POS materials. In the future, it will even be possible to animate them. The printed, flexible and organic light-emitting diodes are ultra-thin and self-emitting and are made of organic semiconductors. Featuring an autonomous energy supply, the OLEDs shine for several weeks with integrated (e.g. printed) batteries or photovoltaic elements. The light effect has contactless activation: The customer approaches the shelf and the packaging starts to shine.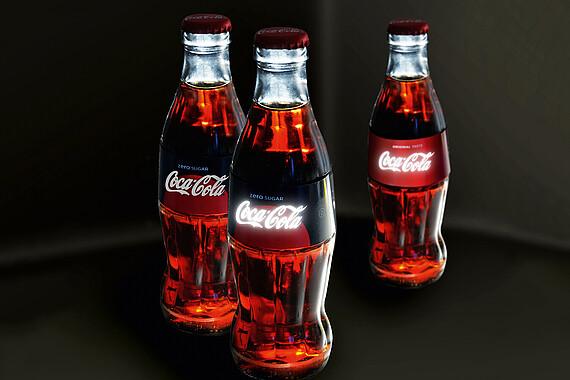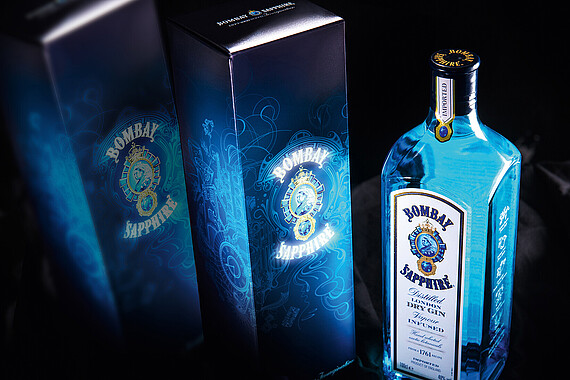 OLED: The illuminated all-rounder
They are printable, light-up, flexible, ultra-thin and sustainable: OLEDs are flat light sources that are only a few nanometres thick and are self-emitting. They are made of organic semiconductors and can be printed with electronic components, including batteries. Compared to electroluminescence, OLEDs are more affordable, 100 to 500 times brighter and require only a fraction of the energy. So lighting elements with integrated batteries can be operated for many months. They are completely sustainable, since they are recyclable and can be disposed of without any problems.
OLED: The revolution in marketing
An amazing innovation for presenting your brand: By using printed, ultra-thin OLEDs, you will attract attention and inspire at the POS. From now on, packaging, displays, POS materials, promotional products and even bottle labels can be kitted out with illuminated images, logos and texts – a real revolution for product marketing! The lighting effects can even be activated without any contact whatsoever. There is no need for the usual sensors. The customer approaches the shelf and the packaging starts to shine. This raises brand awareness – a benefit that is absolutely priceless. The brand becomes the winner at the first moment of truth – that all-important moment when a consumer chooses a product and makes their purchase decision!
Finally: Infinite possibilities!
Lots of people have been waiting for this: OLED technology – where there is no limit to your imagination. You can impressively present your messages in countless areas of application and variations. We would be delighted to give you initial examples of where you could integrate OLEDs:
Any kind of cardboard packaging or folding box, e.g. Bombay Sapphire
Bottle labels
Printed materials, even on adverts in magazines
Displays and stands
POS materials such as shelf wobblers, shelf stoppers and shelf flags
Promotional products
Did we manage to inspire you? Contact us. We would be thrilled to implement your ideas!
From the German Innovation Award and the German Packaging Award, to the WorldStar Packaging Award – the Coca-Cola bottle label, which spectacularly lights up at the touch of a button, has received many national and international awards. The OLED technology used for this is an exclusive development created jointly by Karl Knauer KG and INURU GmbH. Both companies contributed their many years of experience and extensive technical expertise in the field of printed electronics in paper and packaging to the cooperative relationship.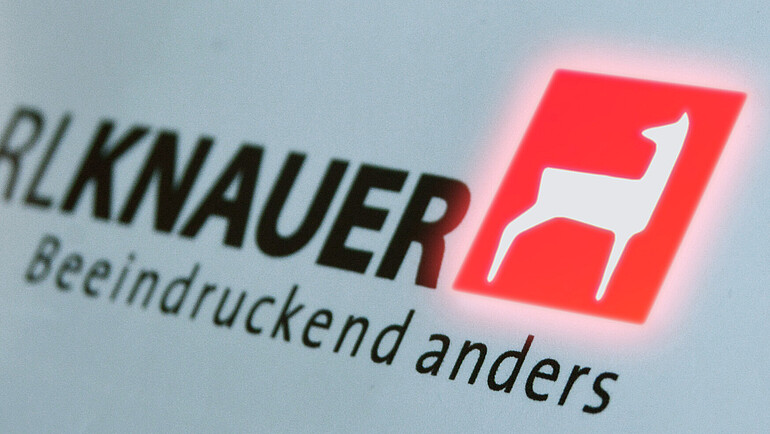 Karl Knauer is a pioneer in the field of illuminated packaging. Would you also like to take the lead with illuminated packaging? We would be delighted to develop your OLED packaging with you!