Illuminated packaging. Developed by Karl Knauer.
The perfect way to boost sales in the future: The development of illuminated packaging, promotional products and POS materials has been our great passion for over ten years. Karl Knauer is a pioneer when it comes to developing smart illuminated products in the packaging segment. Because light creates outstanding added value for more attention, an improved advertising impact and added emotion. Illuminated packaging allows you to create innovations and stage brand presence that attracts attention worldwide. Wherever it is presented – illuminated packaging developed by Karl Knauer is a genuine eye-catcher.
Lighthouse projects. For the packaging of tomorrow.
Three innovative lighting technologies, infinite implementation options, numerous awards! We will show you how to make your brand shine at the POS and boost your product marketing. Depending on where and what you want to present, Karl Knauer's packaging experts will advise you on spectacular lighting scenarios you can use to encourage exciting new impulse buys for your product.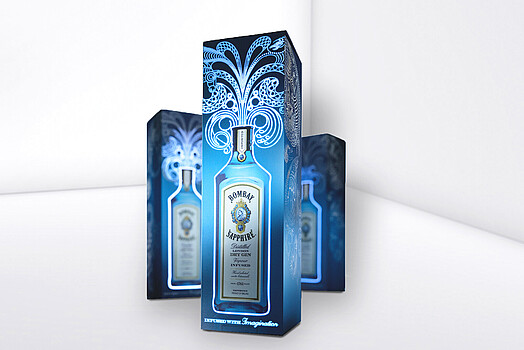 HiLight – printed electronics®
HiLight – printed electronics®' began its triumphant advance in 2012. It is the world's first illuminated packaging based on electroluminescence: The packaging for Bacardi's "Bombay Sapphire" lights up as soon as the buyer takes the packaging off the shelf. It is no wonder that Karl Knauer received more than 30 national and international awards for this.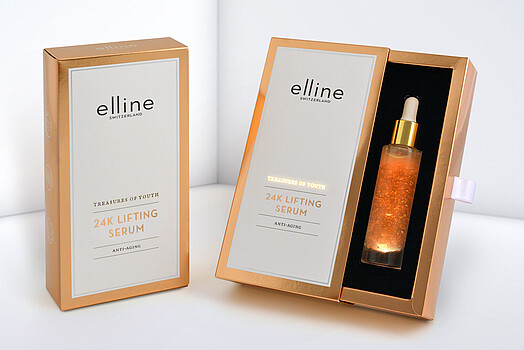 HiLight – smart LEDs®
A smart and minimalist creation that integrates light into every paper, cardboard or corrugated cardboard product in an aesthetic, functional and affordable way to develop a sustainable 'Made in Germany' innovation. Examples include note-based promotional products with illuminated logos, flat cardboard torches, business cards with light, decorative lights for events, greetings cards and games with exciting light effects and much more.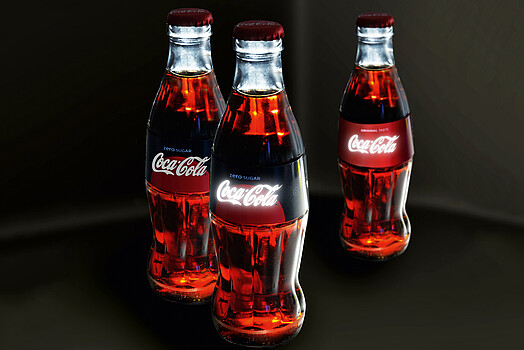 HiLight – printed OLEDs®
Innovation OLEDs – a bright future: They mark the start of a new era in packaging. In cooperation with Berlin-based INURU GmbH, Karl Knauer presents what is probably the world's first illuminated packaging with printed, flexible organic light-emitting diodes (OLEDs).
Winner of multiple national and international awards.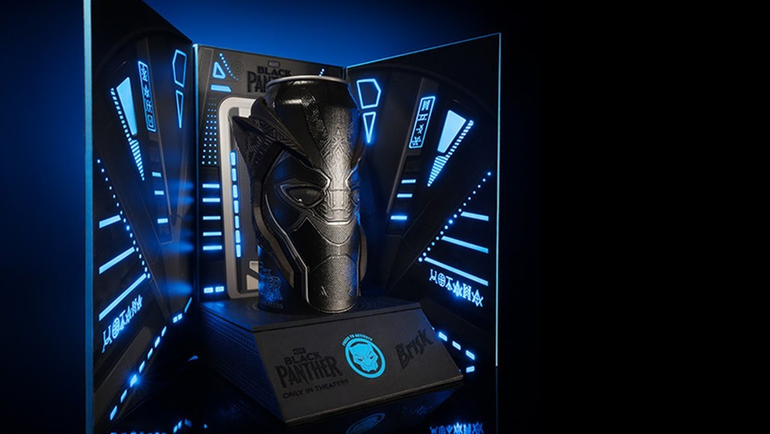 The spectacular and exciting multi-award-winner: Film sponsor PepsiCo (USA) caused quite a stir among opinion leaders with its spectacular promotional packaging for 'Brisk' iced tea designed for the cult film 'Black Panther'. The packaging is simply exceptional: A PepsiCo-branded 'Brisk' drinks can in the shape of the film's hero Black Panther, with a 3D-embossed, premium-quality finish, is presented on a small 'stage' with side elements that fold out to resemble the interior of the film's high-tech stealth ships. Embossing in all its facets, 20-second light choreography and ingenious folding mechanisms create a real stage effect once the packaging is opened.
It goes without saying that this solution incorporates a whole lot of technology and expertise. Ultra-thin, spectacular light staging was integrated into the three back panels using HiLight – smart LEDs® technology. By pressing the Black Panther logo, the light show starts in five separately controlled zones, which can be restarted at any time and stages the magic of the film with all the senses.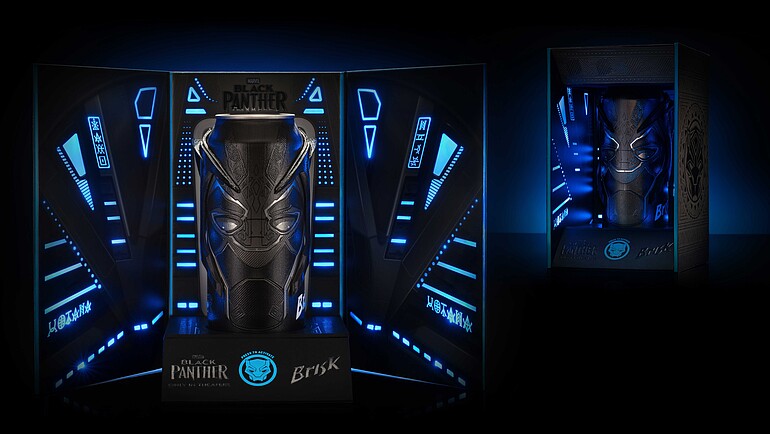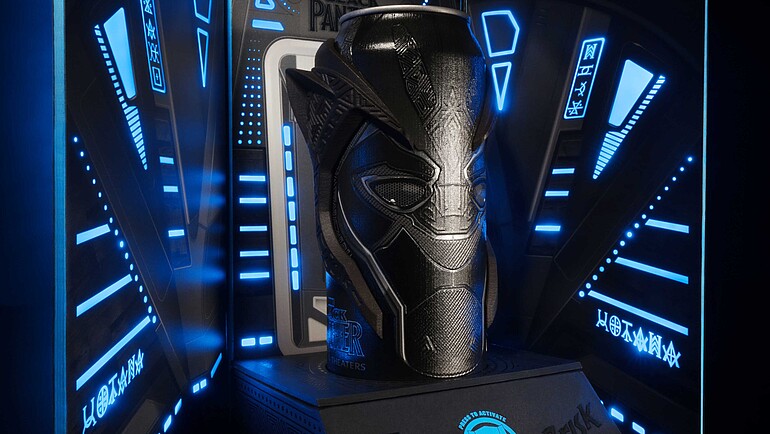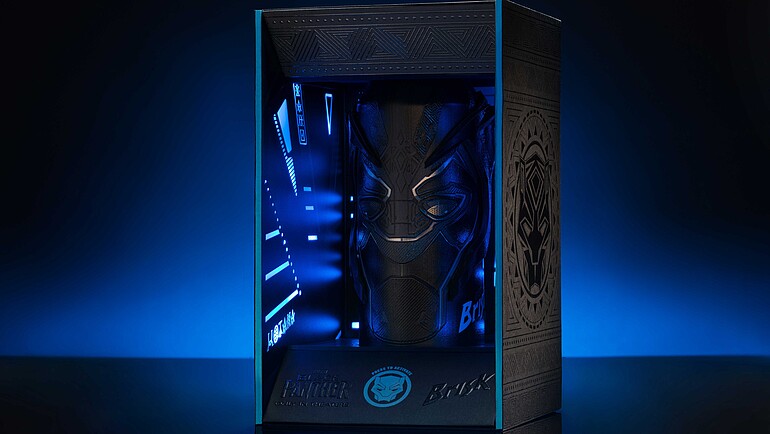 HiLight – smart LEDs®: minimalist and sustainable!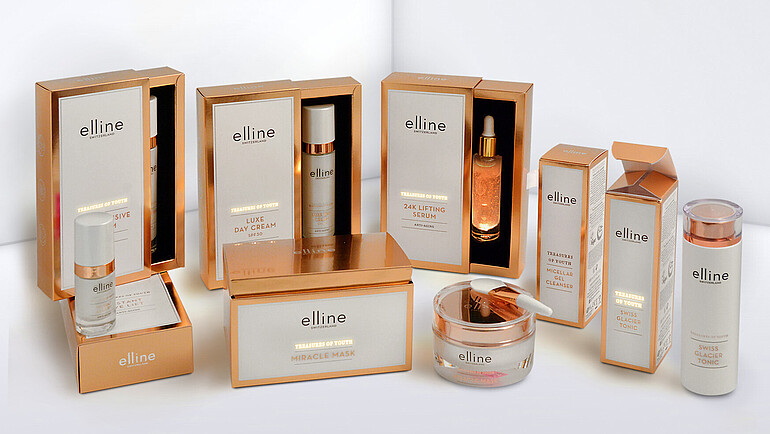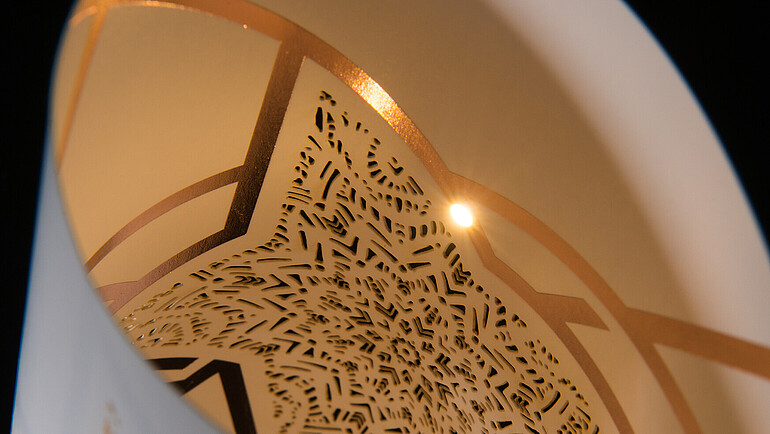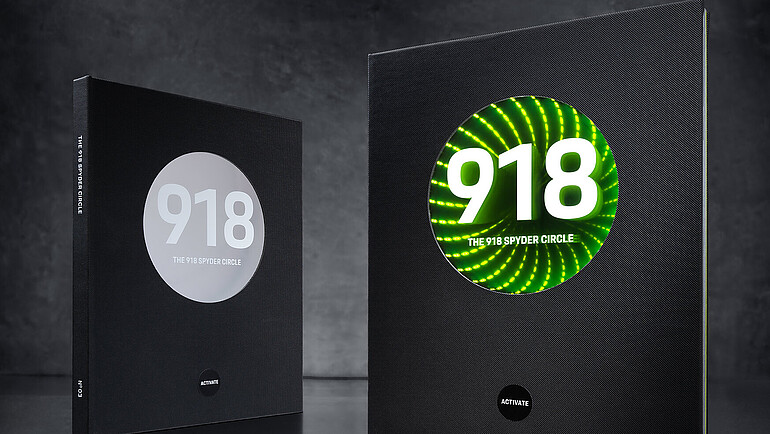 Modern, sustainable and minimalist: Unlike the well-known 'classic' LED technology that is viewed negatively as 'electronic waste' in most cases, HiLight – smart LEDs® is sustainable, modern and minimalist 'Made in Germany' technology for modern product marketing. In a new process, the conductor paths are fitted directly onto the cardboard material, high-power, mini, flat LEDs are applied, a small button cell is integrated directly into the product, and the battery itself is used as a 'switch' to turn the light on and off.
Would you like to make your product shine too? Feel free to contact the illuminated packaging experts at Karl Knauer!