Your specialist in bottle packaging
Permanently high quality, reliable just-in-time delivery
Global network of non-system packaging machine manufacturers
Competent processing of all cardboard qualities
Innovation leader and development partner for new packaging
Around 30 years of experience and expertise in the beverage sector
Supplier for both major beverage companies and small-scale manufacturers
Attractive and sustainable: packaging for soft drinks and mineral waters

The soft drinks, fruit juices and mineral waters sector is also increasingly focusing on sustainable packaging. In addition, bottle containers must be easy to handle and safe during transport. And they must attract attention at the POS. We offer simple, sustainable and individual solutions.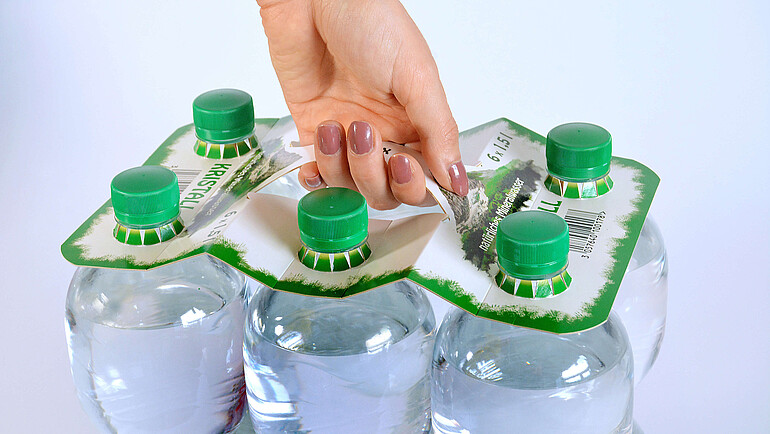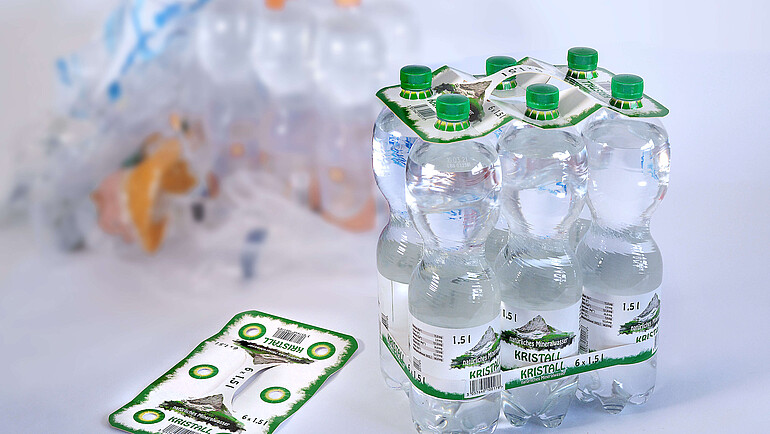 LitePac Top PET
Our revolutionary bottle packaging: a cardboard clip below the bottleneck keeps the container in place, while an additional cardboard hoop provides safety and comfort during transport. The packaging is made from 100% renewable raw materials.
Beer bottle carriers and packaging
Suitable for product variety: cardboard packaging for beer bottles
Bottle carriers/baskets
Cardboard bottle carriers are highly popular. There are almost no limits in terms of finish and design - we offer open or closed versions, a range of handle heights or continuous side panels that provide a large, individually usable advertising space.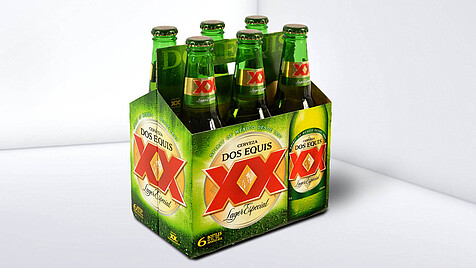 Fully closed packaging for bottles
If maximum advertising space and excellent presentation of your products is required, we recommend fully closed packaging. These can also be stacked on trays, corrugated cardboard boxes or directly on pallets for safe transport.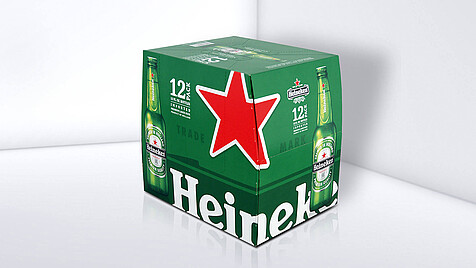 Bottle wraps
Wraps are a classic when it comes to bottle packaging. Glued or plugged in at the bottom, they allow fast production and safe transport thanks to convenient grip holes. We offer wraps for up to ten bottles for both one-off and reusable packaging.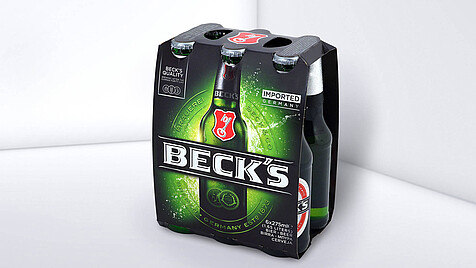 Bottle clips
A highly reduced type of bottle packaging: we provide cardboard bottle clips in various configurations - with and without handles, for standard bottles or special designs, for PET bottles and for glass bottles with swing tops.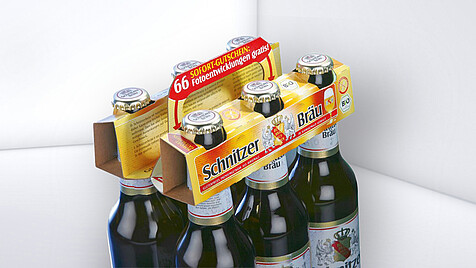 Partitions/special designs
New solutions are often available on request. We offer handles for bottle packaging made completely from cardboard, or partitions. Partitions made from grey or corrugated cardboard separate and protect the individual bottles e.g. in fully closed packaging.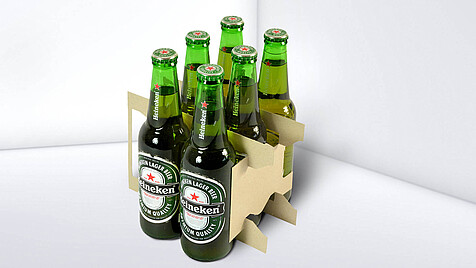 A colourful range: packaging for cans
Fully closed packaging for cans
They provide plenty of space for advertising and brand design and are very easy to stack. We offer single or double layer packaging, with and without handles. The double layer type is suitable as a comfortable "can dispenser" for storing in the fridge.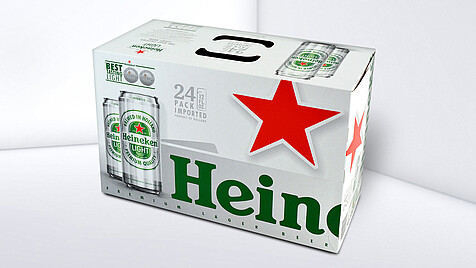 Can wraps
Similar to bottle wraps, can wraps allow highly rational production and very good handling. Our cardboard wraps can be configured for up to ten cans. Logistical advantage: can wraps are suitable for transporting to the POS on trays and in boxes.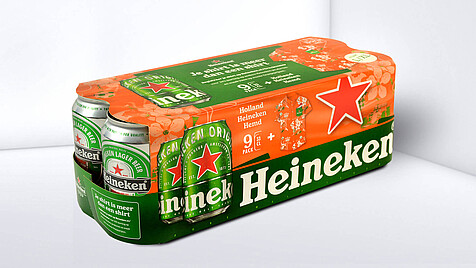 LitePac Top can clips
Innovative, sustainable packaging for cans: cardboard below the can seam keeps the pack in shape, is easy to open and easy to grip. Our clips are made completely from renewable raw materials and are energy efficient in production.

Bonus for your marketing: the cans can be specifically aligned using machine technology in order to place the brand logo prominently on the sales shelf or to form a continuous design from several can designs.
First-class bottle cartons for high-percentage proof beverages
For years we have been creating a sensation with unique packaging developments for spirits - thanks to special features in shape, construction, material and finishing.
We offer complete custom-made products and individualised gift packaging that put the spotlight on your top quality alcoholic products and on your brand. Our bottle cartons are often highly refined, e.g. with embossing, 3D effects and even lighting effects.
Upgrade your bottles: wine gift packaging
Fine packaging for wonderful tipples: we offer a comprehensive standard range of gift packaging for wine and sparkling wine bottles. Classic and stylish product, fast delivery.

Our offer ranges from gift boxes and present baskets, carrying bags and cartons, up to folding boxes. We also offer individual embossing or complete custom-made products for numerous bottles and container sizes, in a range of cardboard materials, such as corrugated board and flute in a range of looks.
Whether it is boxes, carrying bags, standard or a completely new solution - we have your beverage packaging for bottles and cans. Contact us!
Beverage packaging from Karl Knauer:
These advantages are in it for you