Product range and services.
From the leading packaging manufacturer
We'd like to give you that all-important competitive edge by being 'impressively different'. By offering a huge range of packaging solutions, by being passionate and efficient, by being reliable and highly innovative, we turn unique visions into never-before-seen packaging.

But that's not all. We also offer services on demand: design-related and construction-related consulting, artwork management, finishing technologies, software solutions, material consulting, process optimisation, plus everything from lean management, assembly, logistics and shelf maintenance to construction of packaging machines.

Karl Knauer maintains a management manual in which the various guidelines of the company policy, such as environmental and energy policy, are described. In addition, the Biberach and Pniewy sites are committed to the FSC core labour standards with reference to FSC-STD-40-004 V3-1, paragraph 1.5 / Annex D.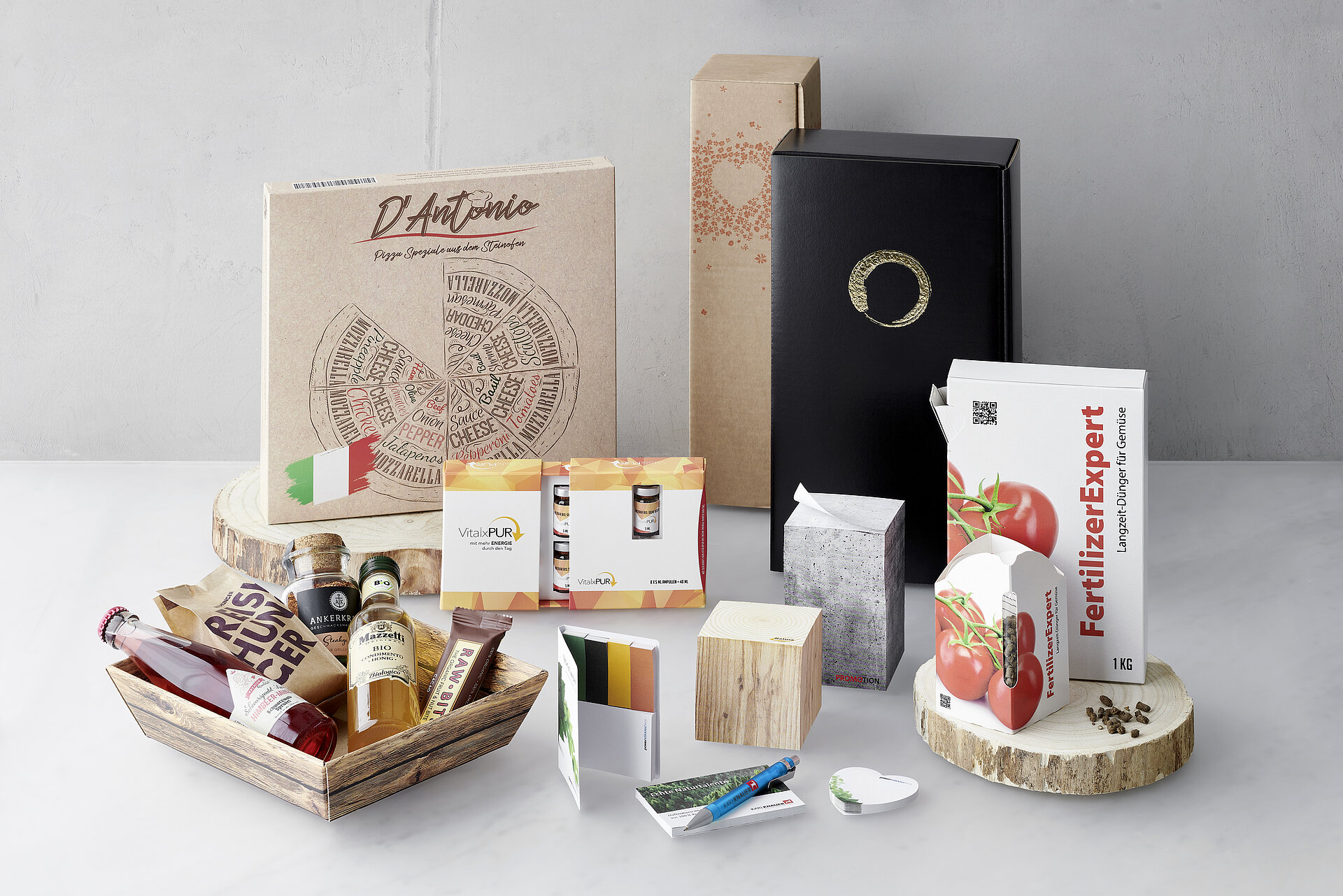 family-owned company run by the third generation
Experience, expertise and passion for your success
Presenting products in an appealing way, sparking interest with small gestures, capturing hearts with gifts, using intelligent manufacturing – whatever gains you that all-important competitive edge. Our core competencies, and our passion, lie in cardboard, corrugated cardboard and paper packaging, promotional items, and gift packaging as well as in mechanical engineering.
The packaging specialist of the future
'Megatrends and future-oriented development: Karl Knauer is your experienced partner for a successful future. With us, you will reap the benefits of packaging and promotional items that, until recently, were not even thought possible. Working together with brand manufacturers from all over Europe, we develop ideas – and turn them into a top-quality reality.'
Roots in the Black Forest.
Packaging for Europe
Whether it's for a POS promotion, product launch or give-away – your packaging and promotional items have to be on site in good time. With two sites in Germany and Poland, Karl Knauer is your reliable partner for guaranteed deliverability and short delivery times.
The company was founded in Biberach, Baden-Württemberg, which is where its head office and company headquarters are located. A second production facility for the Karl Knauer range was additionally established in Pniewy, Poland, in 2004. The branch in Poland also specialises in co-packing. A total of over 800 employees work at both sites. We are your experienced partner for packaging in the heart of Europe.
Location in Biberach, Germany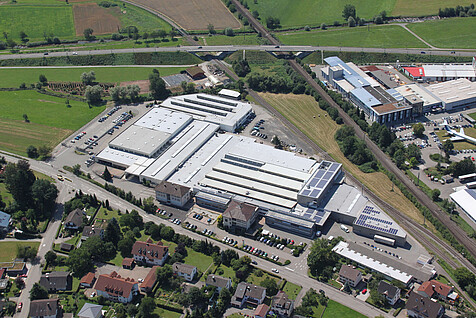 Karl Knauer KG
Zeller Straße 14
77781 Biberach/Baden
Germany
Location in Pniewy, Poland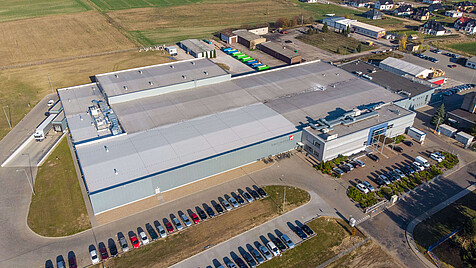 Karl Knauer Poland Sp. z o.o.
ul. Wspólna 7
62-045 Pniewy
Poland
In dialogue with experts.
And the future
Helping to shape the challenges encountered on the global market, establishing strategic company networks, setting up platforms where experts can exchange ideas: Our international network connects us with the future. It inspires agility, the pace of development and innovative strength.
We like setting a good example
Owner-managed, value-driven, committed: Karl Knauer is a company that can look back on a long tradition, so we attach a great deal of importance to shouldering responsibility. Not only for our employees, but within our locality too. This is demonstrated by the wide variety of social and cultural projects run by the Karl Knauer Foundation and funding projects such as the company's childcare centre, 'Fliegerkiste'.