Packaging that works well everywhere!
An important meeting with a new customer or a hiking trip with friends? The clothes you pull out of your wardrobe are very likely going to differ depending on whatever you have planned. And it's exactly the same with packaging. Because the cover, the product's "clothing" so to speak, not only has to look good, but has to fulfil different functions as well. This is why packaging for retail is often different from that for e-commerce, even though the product itself remains the same in both cases.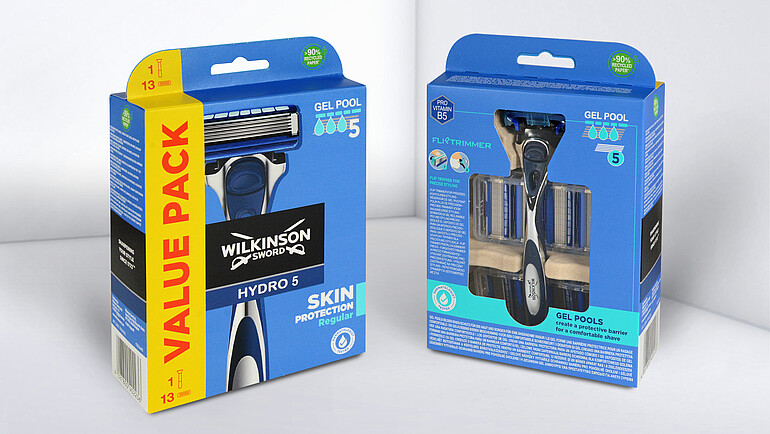 Packaging intended for point-of-sale (POS) is essentially about catching the customer's eye, and therefore their attention. Just as you might want to make a positive impression at a business lunch with customers, or on a first date, in-store packaging needs to score points with its appeal and competence. That's why such packaging is designed to make neighbouring rival products on the shelf look pale in comparison. The impulse to reach out and buy a product can, for example, be triggered by an unusual shape, a particular texture or an exclusive packaging design. Thanks to our packaging specialists, there are practically no limits to what manufacturers and packaging designers can create.
Packaging optimised for shipping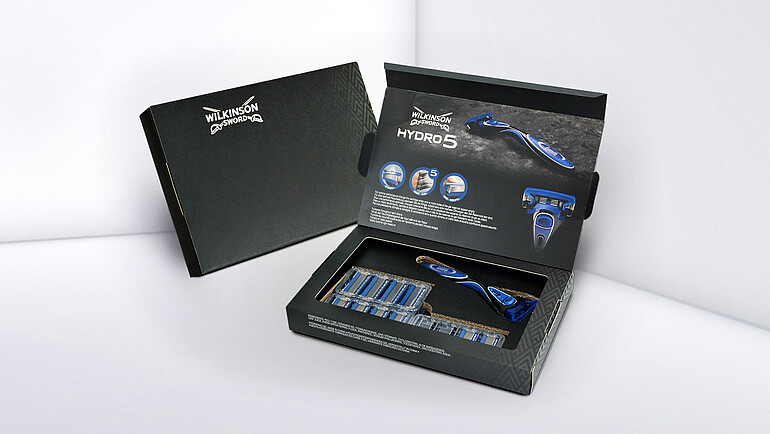 Packaging for products sold online has to have completely different "qualities" for it to be successful. The main thing here is to ensure that goods are delivered to the customer safely protected. To survive the increasingly fully automated packaging process and the delivery route undamaged, this packaging needs to be much more robust than its store counterpart. Packaging for e-commerce is therefore sturdier, but usually also smaller, lighter and more compact in order to reduce shipping costs to a minimum.
Unboxing: a win for manufacturers
When shopping online, packaging is initially a secondary consideration. What's inside the packaging, so the actual product itself, or the price decide whether an item is added to a basket or not. But when the customer receives their goods, and they open the parcel or packaging, all attention shifts. A cheap, poorly designed box immediately raises doubts about the quality of a product. High-quality packaging, on the other hand, confirms the customer's decision to buy straight away. A positive unboxing experience, in other words having that "wow" factor when unpacking, therefore plays a significant role in how people rate a brand, product or (online) retailer. So it's worth carefully weighing up what is more important: for your packaging to fit through the letterbox or for the product to be presented in a particular way. And that essentially depends on the product but also on its intended buyers.
Packaging that spans both worlds
One way today, another way tomorrow – more and more customers are choosing to shop both online and in-store. So they can reach as many customers as possible (and ultimately increase product sales) many manufactures combine both worlds. They do things like placing QR codes on packaging that invite customers to take part in online competitions and promotions, or include vouchers with goods ordered online, which can then be redeemed in local retail stores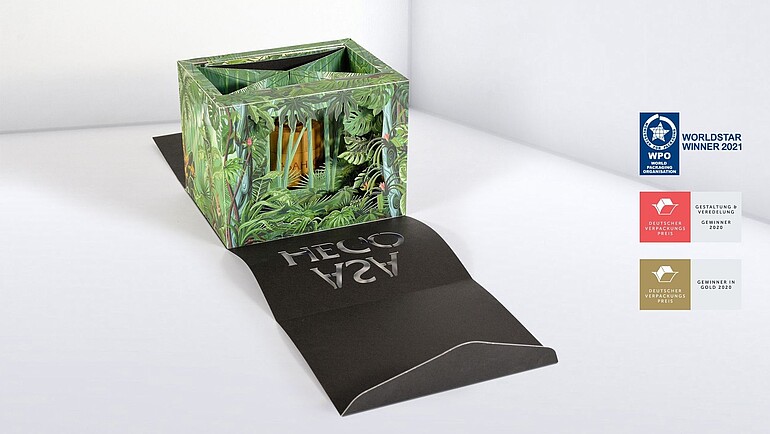 Together with our experts, we develop packaging solutions that make customers want more. And it doesn't matter where they are – at their local supermarket, in an exclusive retail store or online. Seize the opportunity and get in touch with us. We look forward to your inquiry!