A green alternative: Grass paper packaging
It is sustainable, eco-friendly and trendy: Grass is increasingly becoming a valuable material resource and raw material for cardboard packaging and other paper, solid cardboard and corrugated cardboard products. Some of the groundwood pulp in the cardboard structure is replaced by processed grass fibres. Cardboard made from grass waste from compensation areas and nature reserves is particularly attractive. In addition to the sustainability benefits, grass cardboard scores top marks in terms of cost efficiency, since the energy and water consumption in grass paper production is substantially reduced.
Where grass paper is used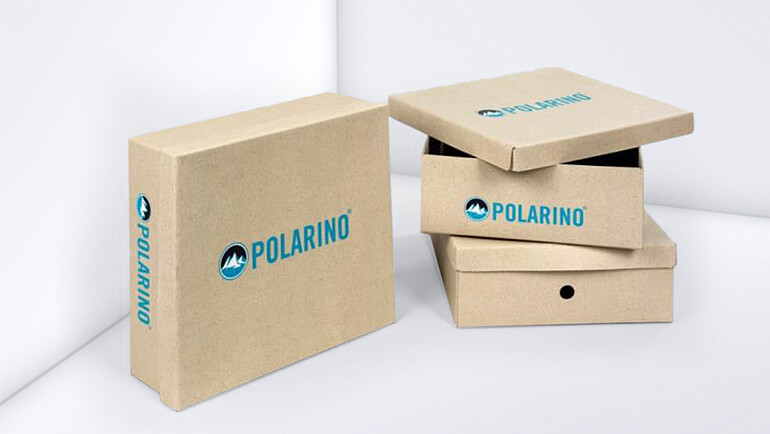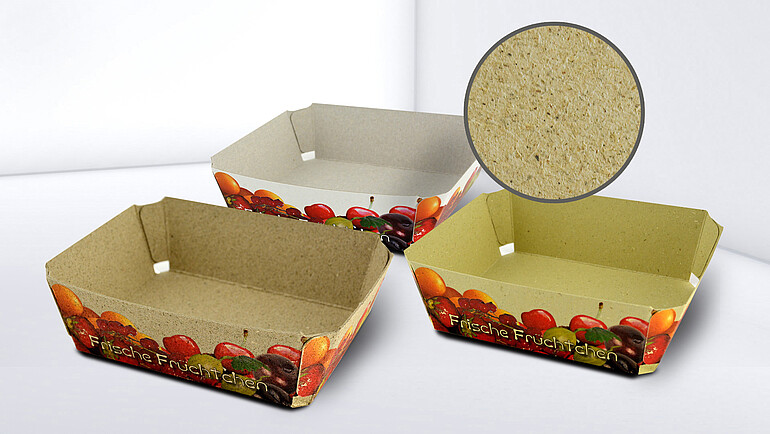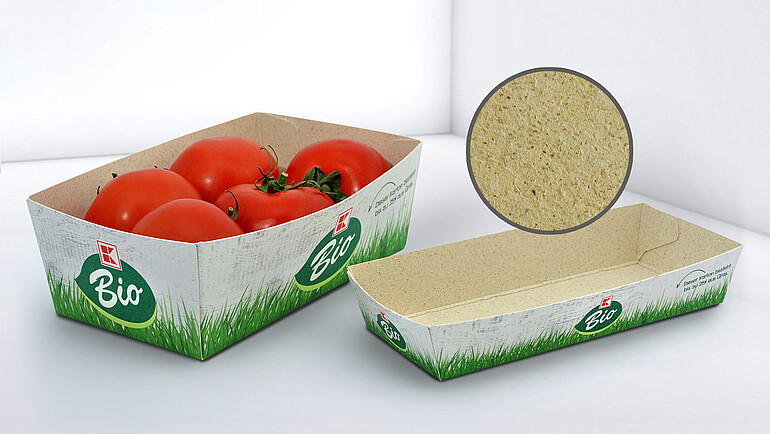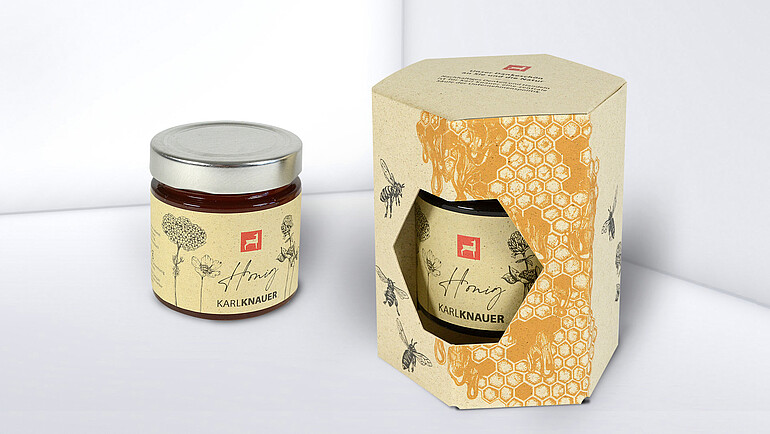 Grass cardboard with amazing advantages over wood fibres
Top in terms of sustainability
Excellent environmental footprint: With grass cardboard, you can cut CO2 emissions by more than 25% compared to both virgin fibre-based board and recycled cardboard. With over 40% grass in the inlay, you save more than 250 kg of CO 2 per ton of cardboard during production compared to conventional virgin fibre cardboard.
Active landscape protection: Grass and agricultural waste as raw materials for cardboard can be 'harvested' up to three times a year. In contrast, trees (when wood fibres are used as raw materials) need between 15 and 20 years until they are used for cardboard production. This is one of the reasons why the WWF advocates using grass cardboard for packaging production as a way of actively protecting the landscape.
Chemical-free raw material processing: Low-lignin fibres are used to make grass paper cardboard. The lignin-free fibres can be incorporated directly into the cardboard, so there is no need to chemically remove lignins, as is the case with tree-based materials that contain lignins, for example.
Suitable for food packaging: Cardboard made of grass fibres is dermatologically tested and allergy-free. So the material is approved and predestined for the food sector. The eco-friendly material is also recommended for use in other areas.
100% recyclable and compostable: Grass cardboard is completely recyclable. What is more, the material does not compete with land used for food or feed crops. Grass cardboard is only obtained from land that is not used for agricultural purposes.
Peak savings potential
Reduced material usage: Grass contains plenty of starch and proteins – creating volume and increasing stability. The savings potential with respect to material usage for corrugated cardboard applications alone is 15 to 30%. The high volume means there is no need for expensive fillers during the manufacturing process.
Improved workmanship: Another advantage that leads to significant savings during the production process or in manufacturing is grass cardboard's better-quality workmanship. This creates far fewer breaks at the grooves and folds.
Cut costs during industrial manufacturing: Since the groundwood pulp is saved, water consumption is also significantly reduced in addition to lower energy consumption. Approximately 3 cubic metres less of water flows through the system per ton of cardboard.
Good printing quality: Excellent printing results can now be achieved on eco-friendly grass cardboard. When these are combined with the packaging's mostly translucent grass look, you achieve a highly unique, expressive packaging appearance.
A convincing marketing tool
Natural feel and look: Grass cardboard looks natural! This is eco-friendliness you can reach out and touch: You can feel the grass particles when you touch the packaging. When this feature is combined with the natural design, a convincing, eco-friendly packaging is created for the POS.
Credible sustainability-related communication: Grass cardboard is the ideal material for sustainable or organic and vegan products. Companies that are environmentally conscious are increasingly using grass cardboard packaging. Prove your commitment!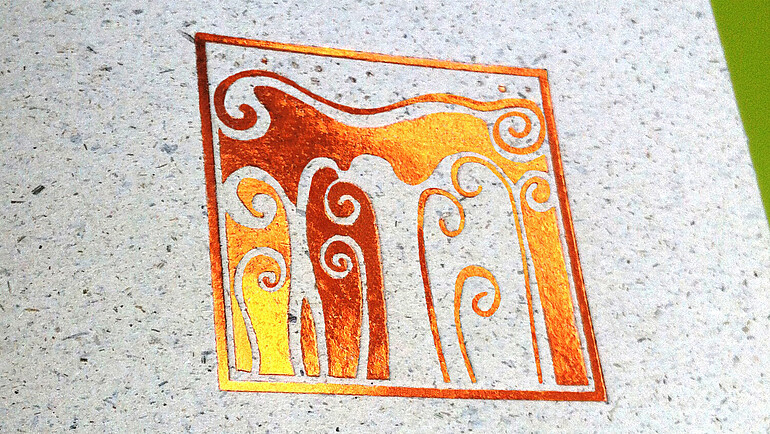 The grass cardboard fibres come from dried grass sourced from regional compensation areas or nature reserves. The very dry hay is pressed into pellets, which are then further processed by the paper or cardboard factory. There, the desired proportion of grass fibres is added to the recycled or virgin fibres during the production process. A grass content of up to 50% is currently possible!
Grass cardboard is 100% recyclable
Cardboard made of eco-friendly grass paper can be easily disposed of in the paper bin and added to the recycling loop. It is 100% recyclable. Grass cardboard packaging is compostable, since grass paper is a biodegradable natural product. Here, it is naturally important to ensure that organic inks are used for printing during manufacturing.